Legout® CHEESE SAUCE - 10037500315119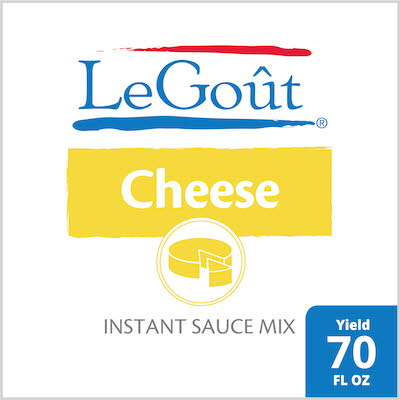 Preparation
1. Bring 2 quarts of water to a boil. Remove from heat. 2. Gradually whisk contents of package into water. 3. Return to heat. Simmer for 1 minute while stirring constantly. 4. Remove from heat. Pour sauce into serving container and maintain internal sauce temperature of 165F for 1 minute.
Tips
Ideal for creating your favorite signature dishes.
Benefits
Highly Versatile, 0gr Trans Fat per serving, No MSG added, with real cheese, Simply add water
Description
Classic Sauces deliver superior quality that foodservice professionals can rely on to perform every day with quick, easy preparation.