Knorr® Ultimate Ultimate Vegetable Vegetarian - 10048001204307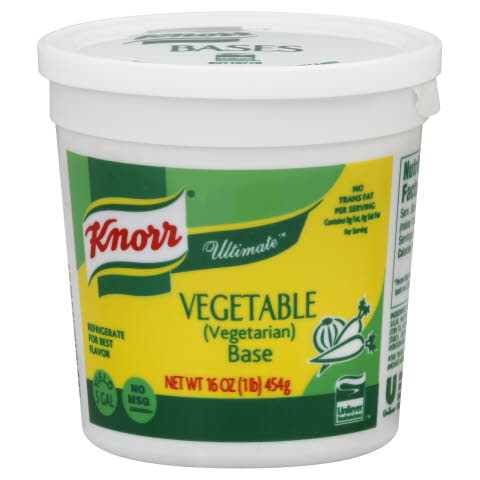 Preparation
For Instant fully seasoned vegetable broth, combine 16 oz vegetable base with 5 gallons boiling water to yield 5 gallons.
Tips
Use wherever a rich hearty stock is required.
Benefits
Knorr shelf-stable bases offer high quality at a great value, with no added MSG varieties, hearty flavors, great flexibility and versatility, no trans fat varieties, and gluten-free varieties.
Description
Onion, carrot and celery combine to make a base that's perfect to use in delivering mirepoix flavor. Gives a boost of flavor to chicken and pasta dishes too.