Knorr® Caribbean Jerk wPapya Juice RTU sauce - 10021500816639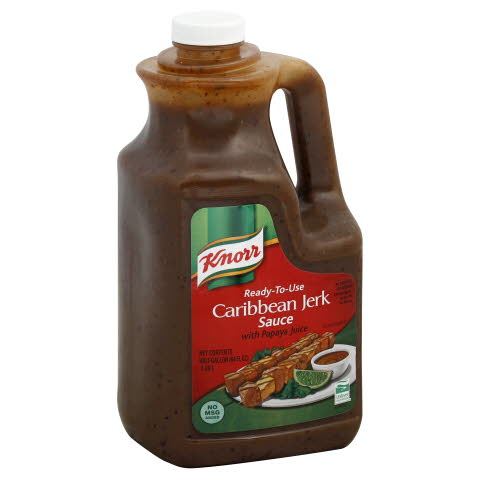 Preparation
Ready-To-Use. MARINATE UNDER REFRIGERATION. DISCARD EXCESS USED MARINADE.
Tips
This product can be served over meats and vegetables.
Benefits
Ready-to-Use Sauces offer signature flavors to boost menu excitement. The extensive line covers global flavor trends with authentic ethnic ingredients from around the world. These sauces feature ready-to-use convenience, the ease of shelf-stability, and many versatile uses.
Description
Exotic herbs and spices blended with papaya juice, lime juice and traditional Caribbean flavors.