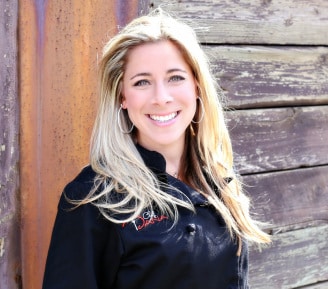 Not sure what everyone's actually sipping margaritas for? Today, Cinco de Mayo is rejoiced by diners frequenting all types of restaurants as a day to let loose and have a little (or a lot) of fun. And considering the taco has become like the burger, a blank canvas for endless flavor combinations, it's even easier for everyone to dabble in Mexican-inspired cuisine. These are our top tips for increasing sales around the holiday.
Let's Taco Bout Bold Flavors
Let's get one thing right from the start. If you don't currently offer tacos on your menu, you may want to consider it. Currently, 27.7% of US restaurant menus feature tacos, which is up 10% in the last 4 years.1 They are increasingly trendy, familiar, fun, and just the handheld you need to carry almost any ingredient.
Authentic or Globally Inspired: You can keep it classic with Mexican-inspired fillings, or change it up with your own ethnic flair, like Applebee's Chicken Wonton Tacos, which feature tangy grilled chicken topped with a crunchy slaw and drizzled with sweet Asian chile sauce and dumpling sauce, all stuffed into crispy wonton shells.2 If you want to keep it Mexican themed but you're not ready to go all-out Baja style, you can incorporate ingredients like jalapeno, chipotle or other chiles, cilantro or avocado. If you want to take it to the next step, try using tomatillos, jicama, or nopales. Braising meats in flavorful liquids is a great way to ensure juicy, tender fillings.
Any Time of Day: Tacos span every daypart, making them perfect for breakfast or brunch, like these Corned Beef Hash Breakfast Tacos. You can include scrambled eggs and breakfast meats, and make them as health-conscious or indulgent as you like.
Informal or Chic: Most people think of tacos as a casual meal, after all, they are usually eaten with your hands and can get messy. But they don't have to be. While tacos are the perfect way to use up spare cuts of meat or end cuts of fish, they can also be posh, like these Lobster Tacos with Cotija Lime Mayo. From chicken thighs to sea urchin, every ingredient has a place in a taco. 
Meat or Plant-Based: A big trend this year is birria, a regional Mexican dish consisting of slow-braised goat in boldly flavored adobo. But as you can imagine, goat isn't a big seller, so we're starting to see birrias made with beef, pork, chicken, lamb on the bone and even tofu. The moral? Tacos are a perfect choice for any eater, from the most daring meat-eaters to vegans alike.
Offering tacos, whether just as a special for Cinco de Mayo, or as a mainstay on your menu, is always a good idea.
Margarita Specials, Mocktails and More
Specialty cocktails are always a winner for festive events. And sure, margaritas are the quintessential Mexican go-to, but there is so much more you can get creative with. Spicy cocktails are on the rise, so consider using that jalapeno for more than just your salsa. Or try your hand at tequila's edgier cousin mezcal, which boasts smoky notes from roasting the agave in an underground pit. This popular and versatile liquor can be used in a variety of drinks, from a Mezcal Mule to a Blood Orange Mezcal Sour. It's popping up on menus everywhere, just like mocktails and low-proof cocktails.
Offer a special on Mexican beers or consider a specialty cocktail menu with drinks you can batch produce to save time and labor behind the bar.
Not sure where to start with imaginative mocktails? Freshly squeezed juices, herbs and botanicals all add a special touch that warrants charging the same price as its boozy brother.
Cinco. Five. 5.
If you're not ready to change up your menu or don't have the capacity to create specials this season, focus your marketing and promotional efforts instead on the number five. You can offer $5 specials, like slightly smaller versions of your regular appetizer menu. It's also a great way to give guests an opportunity to try out more of your menu items. Consider giving a $5 discount on a minimum purchase amount, or test out a loyalty promotion, like ordering a certain amount 4 times before May 5th and getting your 5th purchase at a discount, or throwing an appetizer or dessert in for free. Maybe your guests get entered to win a meal if they tag 5 friends on your Instagram account. All of these simple ideas excite diners to support your business.
As with all holidays, early promotion is key. So bust out your red, white and green and prepare for a spirited fiesta. After all, we could certainly use a little more fun during these times.
IG Live: Prep your Cinco de Mayo menu with Chef Dana

1 Datassential MenuTrends
2 Datassential Insider